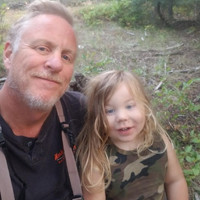 Dr. Wethered grew up in Nampa, Idaho. After graduating high school, he attended Boise State University where he obtained a Bachelor of Science in Biology in 1983. He went on to Washington State University and received his Doctor of Veterinary Medicine in 1988. After receiving his degree, Dr. Wethered came back to Boise and began working at Ewing Animal Hospital.
Dr. Wethered has three daughters, Elisabeth, Melissa, and Sasha. He is a proud grandfather of four grandchildren. He has two cats, Genie and Midnight, and a Dalmatian, Lucy.
Dr. Wethered takes pride in providing exceptional veterinary care in a friendly environment.